Detectives from the Directorate of Criminal Investigations (DCI) have been called in to investigate a case in which three pupils were tied on a tree as punishment.
A report by Citizen TV on Thursday, September 2, indicated that a multi-agency taskforce directed the DCI to probe two senior teachers from Thiru Primary School in Nyahururu, a headteacher and his deputy, over the matter.
A photo of the three pupils tied on a tree went viral on Wednesday, September 1, causing backlash from Kenyans who accused the school of treating the pupils inhumanely.
Nyahururu Sub County Deputy County Commissioner, Moses Muroki, directed Laikipia West DCI office to carry out investigations and establish what really happened.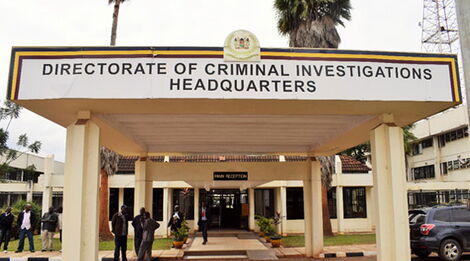 The DCI offiices in Kiambu
capitalfm.co.ke
The teachers at the center of the probe are school headteacher, Shelmith Thimba, and her deputy, David Maina.
It is alleged that Maina tied the three on a tree before photographing them and sharing the photos on the school's WhatsApp group.
A member of the group later shared the photos online which then went viral.
The Deputy County Commissioner and his officers carried out interviews on the incident at the school for a better part of Wednesday.
The Teachers Service Commission has termed the act as inhuman, saying that it lowers the pupils' self esteem and motivation.
The photo elicited emotions of anger from a section of Kenyans who argued that it was wrong for teachers to use such methods while disciplining students.
"There are better ways of correcting behaviour and this is definitely not one of them. Those kids can't blow their noses, take care of an itchy spot on their skin, and how do they answer a call of nature tied like this?" Simon Ndung'u posed.
"Modern day slavery in the name of "discipline". This is inhumane from the same teachers who  should be emulated by the kids. Sad," another stated.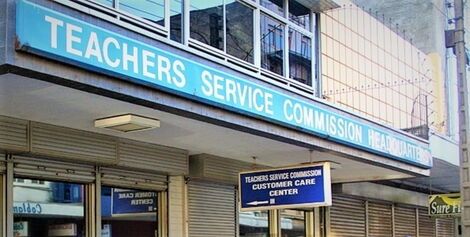 Teachers Service Commission headquarters in Nairobi
File
probe